Intro
Hello everybody. I'm going to tell you a story about our weekend at the forest estate center as part of the «School of Advanced Information Technologies». There were a lot of interesting and awesome activities and events out there, so everyone has got his or her own good impressions.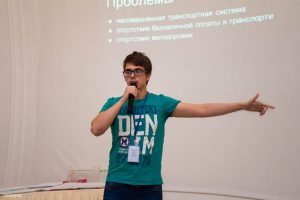 Main idea of this Event
The main event was about developing ideas and conceptions about Smart City. Furthermore, some of the best Chelyabinsk IT companies have come to participate and offer interesting problems.
Problems Description
The problems which were presented during the main event:
The first problem was about the office map, cannot remember specifics about this one, so I recommend you to read other articles. The second one was about creating a special source portal where people could find information about their relatives who have died or missed during WW2.
Leisure
Besides working sessions, we also had free time to enjoy nature and take part in other fun stuff. Team of Organizers arranged a quest event for us, so we could check our abilities in movie recognizing, blitz quizzes, emoji encoding, and some other stuff.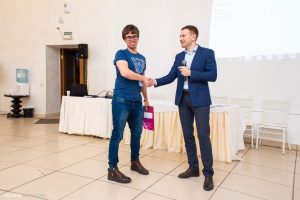 The most interesting conceptions and ideas about Smart City
Intelligent data collection and processing utilities
Smart transportation
Waste management system
After all, it is only the beginning of our journey. We will have strategic sessions next weekend, where we are going to discuss our ideas with the top management of our city.
Like this